Upcoming Events
School Fees are now due, please make payment arrangements with the office     2019-2020 Fee Schedule
October 29 - Picture Retakes
Nov. 8 - Remembrance Day Service
Nov 11, 12 - No School for Staff and Students
Nov. 18 - School Council Meeting
Nov. 25 - No School for Students
Thank you to Pembina Pipeline Corporation for donating the funds for us to purchase two Philips HeartStart OnSite AED packages.
A HUGE Thank You to Steve at METALHEADZ UNLIMITED Inc. for the metal donation to our shop program!
School messenger
With SafeArrival, you are asked to report your child's absence in advance using any of these methods:
1. Using your mobile device, download and install the SchoolMessenger app from the Apple App Store or the Google Play Store (or from the links at https://go.schoolmessenger.ca). The first time you use the app, select Sign Up to create your account. Select Attendance then Report an Absence.
2. Use the SafeArrival website, https://go.schoolmessenger.ca. The first time you use the website, select Sign Up to create your account. Select Attendance then Report an Absence.
3. Call the toll-free number 1-855-756-2797 to report an absence using the automated phone system.
4. You may also leave a message with the office.
BHS Foyer Slides
Click on the above link to see what's currently showing on the TV screen in the foyer at BHS.  Find out about things happening at BHS and in the surrounding community.  See what your kids see each day!
School Cash Online
School Cash Online To make paying school fees easier, Wild Rose School Division is accepting online payments. School Cash Online allows parents and community members to pay school-related fees online safely, quickly and easily. With School Cash Online, you can purchase items like sports team fees, lunches and field trips.
How it Works?
School Cash Online puts all of the school fees available for your student(s) online to purchase. You can have students in different schools and choose to pay fees online through credit card, eCheck and myWallet.
What is School Cash Online http://kevgroup.com/intro/?
School Cash Online Payments is now live!  Wild Rose School Division is now offering School Cash Online as its preferred method of payment for all school fees, including everything from field trips to yearbooks.  https://wildrose.schoolcashonline.com

How it works:  https://drive.google.com/a/wrsd.ca/file/d/0B2GlXMgpf2pmeWlSOUZuaFNQWmc/view?usp=sharing

How to sign up:  https://drive.google.com/a/wrsd.ca/file/d/0B2GlXMgpf2pmNlNRempmZW5vRHM/view?usp=sharing


SchoolGuide App - Stay Up To Date With All BHS Happenings!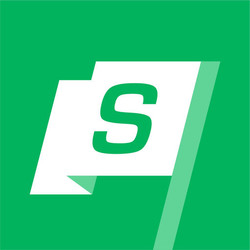 Announcing SchoolGuide, a free app that brings the latest reminders, news, events and emergency alerts from Wild Rose School Division and Breton High School right to your phone!
SchoolGuide is an exciting new communication tool that lets you:
Receive school reminders and emergency alerts instantly with a push notification
View school division news and all the latest from BHS
See all upcoming division and school events with the option to add them to your device's calendar
Tap to call school and division offices, get directions, or visit school and school division websites and social media pages
Access other important online tools and information right from the app
Favourite your local school(s) to receive specialized notifications and content
Customize your in-app experience to stay informed about the news and events you care about
Download SchoolGuide today from the App Store or Google Play!
Parent Council Advisory Society
Due to the new process of membership for the Parent Council Advisory Society, if you wish to continue receiving the minutes of our meetings, you will need to fill out the membership form and  bring it to the next PAC Meeting.  Thank you for being a part of our Parent Council!